Review: Return to the Forbidden Planet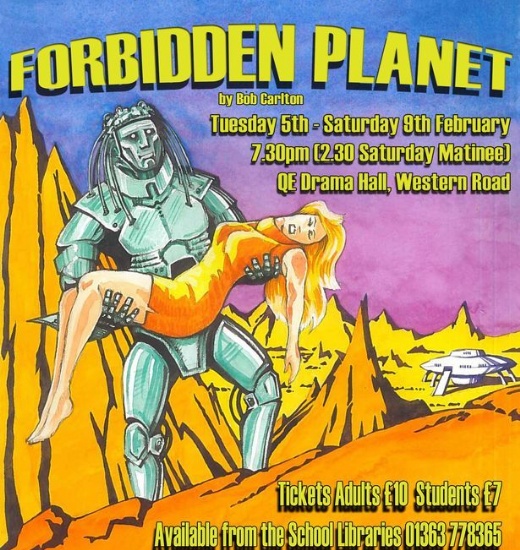 This week the Year 6 children of Mr Gordon's class were invited to the dress rehearsal of QE's production of 'Return to the Forbidden Planet.' Needless to say they were blown away by the show! These are snippets of reviews from the children:
Abi: This Jukebox musical has a 5-star rating from me. Its set was fantastic and the actors did an impeccable job remembering their many lines. They told the story brilliantly from the beginning with a meet and greet opening, which was simple but effective and added to the 'out of this world' experience.
Lily: When I first went into the hall, I thought I was probably not going to like it, but the set was impressive and soon and I liked it – sorry, I loved it! …Everyone was on time in their dancing and singing and some characters even brought their guitars into it.
Anna: I would definitely recommend this act because the actors clearly put a lot of work into it and they stayed in character all the way through the show.
Issie: My first impressions were: simple, but effective. My expectations were raised and it felt like a modern, out-of-this-world setting.
Aston: The magnificent play made it feel like we were actually there - the setting was outstanding and realistic. The singing was great because it was a combination of different songs. The acting was also outstanding because they made it look so good and so real.