Forest School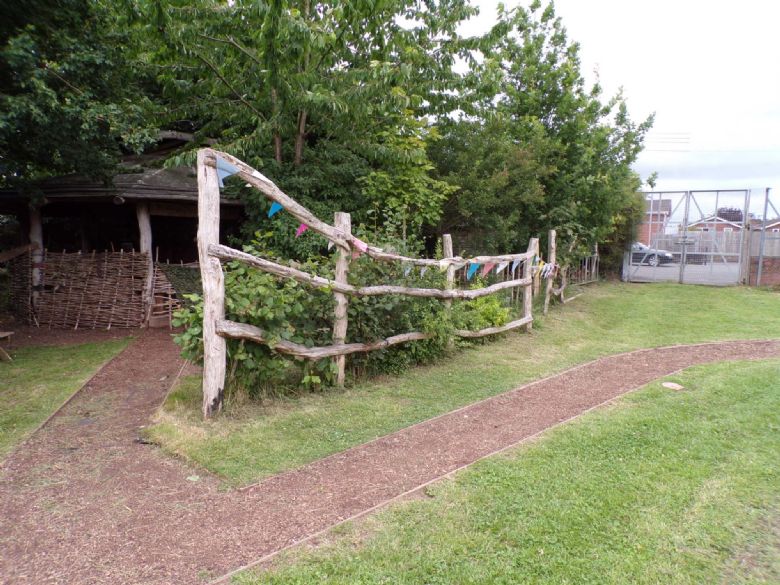 Tanglewood Trip Advisor Reviews by Year Six:
'Tanglewood', also known as Forest School, is an amazing facility located in the Hayward's Primary School grounds. Tanglewood provides a range of activities for all ages from four to eleven; this means that it's guaranteed that there will never be a dull moment in Forest School!
The outdoor learning section of Forest School is led by Mrs Hext and Ms Crone, both of which have a range of experience and expertise in this field. They lead the variety of projects throughout Forest School. This includes the following activities: cooking on the open fire, a yummy experience; clay modelling, a creative task; games, a nice activity for warmer weather; fire lighting, woodwork and theraputic listening and watching.
As well as an array of Forest School activities, there is an assortment of food and beverages that will be cooked on the fire.
Wildlife, which is a key part of Tanglewood, is respected at Forest School; this means that it is vital that you don't pick up or disturb and of the nature surrounding the grounds.'
Grace - Y6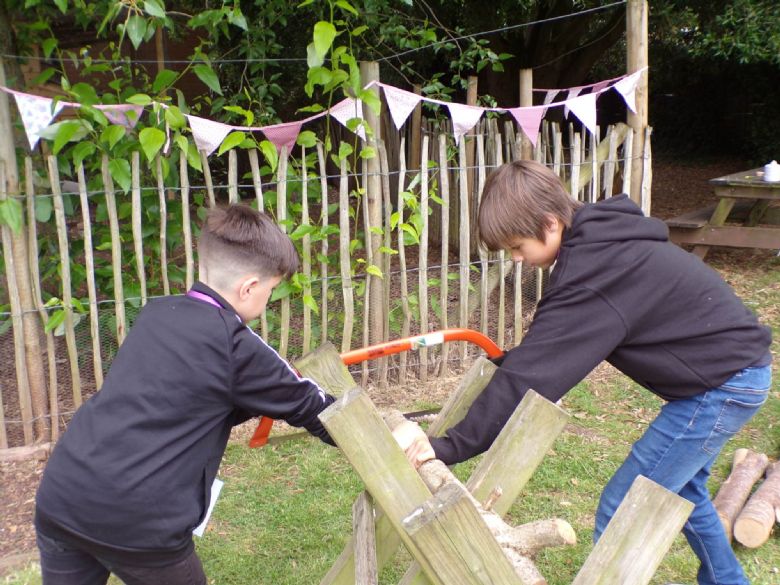 'Explore the adventurous, yet chilled, nature-based environment which is…Tanglewood! Nestled in the enchanted, tree-enclosed corner of the wonderful Hayward's field, an atmosphere of safety and curiosity welcomes all children of Hayward's and encourages them to grow and learn.
Mother nature awaits you with a variety of trees, plants and animals including our resident hedgehog! Observe the magical surroundings while practising cool survival skills and creative challenges. Build fires, shelters and make crafts. If you like playing games…you can play thrilling games with handmade hoops, beanbags and even a parachute. Two lovely people look after forest school, they are Miss Crone and Mrs Hext. They will welcome you at the end of your session, so you can immerse yourself into the cosy, warm roundhouse with the fire crackling in front of you.
Tickle you taste buds and devour delicious homemade food made in front of your own eyes including: Fluffy soft marshmellows, which are mouth watering, pancakes, fresh onion bhajis, pitta pizzas and more. Wash it all down with: apple cider, elderflower squash, nettle tea or scrumptious hot chocolate warmed over the fire.
Before you go, a few things to remember:
Be prepared to get smoky and dirty at forest school. You will need…
Spare shoes, scruffy old clothes which can get smoky and things suitable for the weather at the time, especially a coat if it might rain.
We look forward to welcoming you soon at Tanglewood.
Don't forget, be prepared!'
Written by Mr Baker's Y6 Bubble