Reading
At Hayward's, we believe that speaking, listening, reading and writing are fundamental life skills, which enable children to communicate effectively in all areas and equips them for the challenges they will face in the wider world.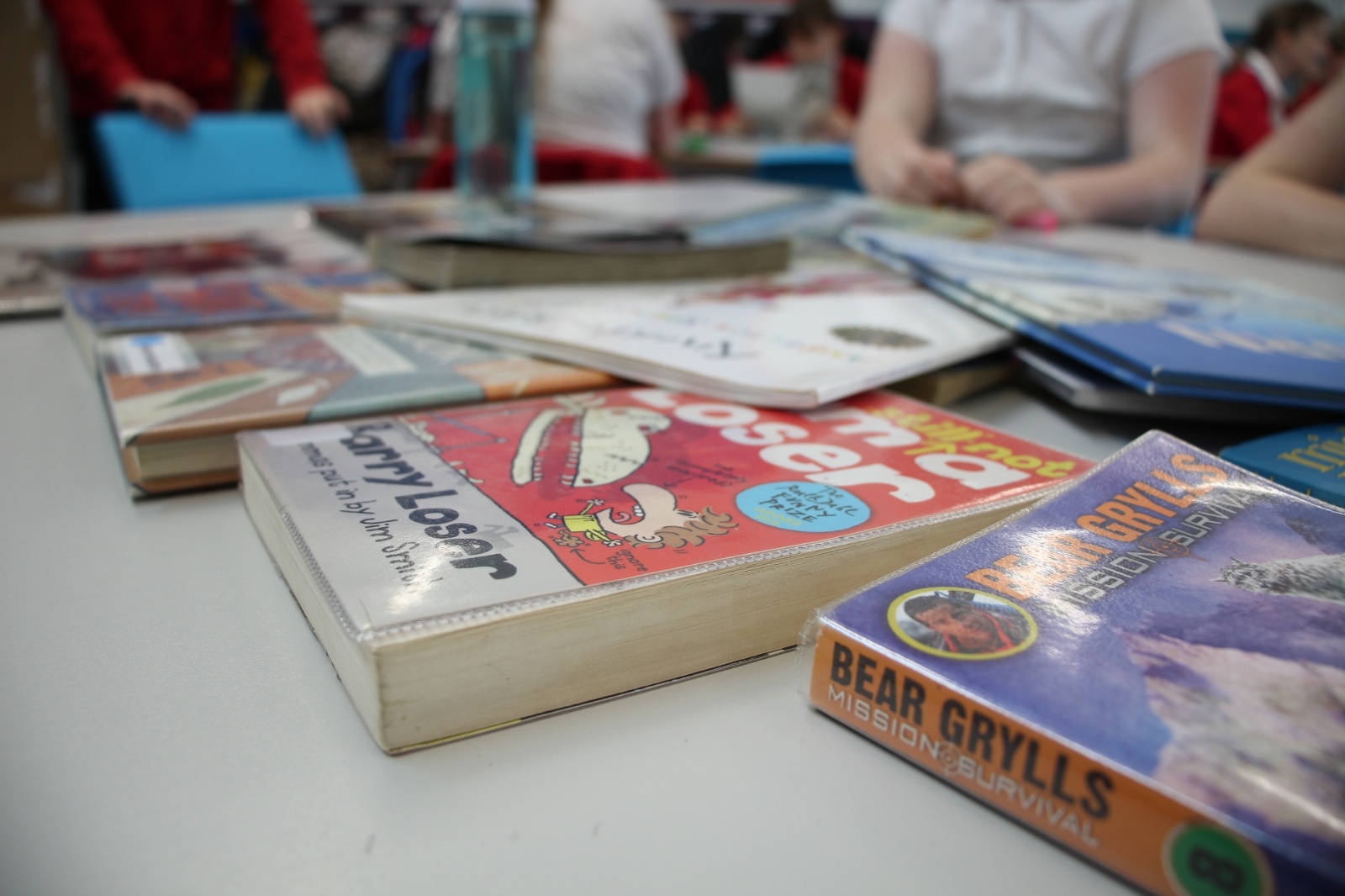 We ensure that:
Every pupil will learn to read, regardless of their background, needs or abilities.
All pupils, including the weakest readers, make sufficient progress to meet or exceed age-related expectations.
Children are able to develop vocabulary, language comprehension, and love of reading through stories, poems, rhymes and non-fiction
Children are familiar with, and enjoy listening to a wide range of stories, poems, rhymes and non-fiction.
Children in EYFS, Year 1 and Year 2 follow the Read, Write Inc programme at Hayward's.
All staff have clear expectations of pupils' phonics progress term by term, from Reception to Year 2.
There is a catch up programme for children in Year 3 and Year 4 following the Read, Write Inc. programme.
The sequence of reading books shows cumulative progression in phonics knowledge that is matched closely to the school's phonics programme.
Teachers will give pupils sufficient practice in reading and re-reading books that match the grapheme-phoneme correspondences they know, both in school and at home.
Reading, including the teaching of systematic, synthetic phonics, is taught from the beginning of EFYS
Ongoing assessment of pupils' phonics progress is sufficiently frequent and detailed to identify any pupil who is falling behind the programme's pace. If they do fall behind, targeted support is given immediately.
All children, who require it, benefit from 1:1 reading at least three times a week in Year 1.
Children in Key Stage Two who are significantly behind the expected standard in reading benefit from extra 1:1 reading a minimum of 3 x a week. Children who are slightly behind are targeted by teachers for a reading focus.
Children are immersed in a literature rich diet of both fiction and non-fiction. Many choices of texts are selected at a class level using the discretion of the teacher for the needs of the current class, but our English overview and our Reading Spine ensures a breadth of coverage ensuring that children cover the full range of genres across their school life through the combination of school life:
English lessons, reading sessions (whole-class/group/1:1) topic and other curriculum lessons, assemblies, story time, home-learning, independent reading, book fairs, reading cafes and author visits.
In fiction, children have experience of reading and writing both contemporary and classic literature, as well as developing their understanding of different genres including Traditional Tales, Folklore, Realistic Fiction – both Classic and Contemporary, Historical Fiction and Stories from other Cultures.
Our selections are drawn from a need for children to explore a wide range of text type to successfully navigate reading with confidence, including:
Archaic Language
Non-Linear Time Sequences
Narratively Complex
Figuratively Symbolic
Resistant Texts
Children also learn about different story structures and archetypes which are most often used. These include:
Overcoming the Monster
Rags to Riches
The Quest
Voyage and Return
Character Reborn
Tragedy and Comedy
In non-fiction, there is coverage of the following genres:
Non-chronological reporting / Factual reports
Instructional texts
Persuasive texts
Recounts
Discussion text
Across their school life, children will also experience a wide-range of poetry.
Our aim is for all children in Key Stage 1 to leave as confident readers through our rigorous approach but we also aim to develop children as life long readers.
We have adpated our libraries since returning to school after the Covid-19 pandemic: each phase has their own library.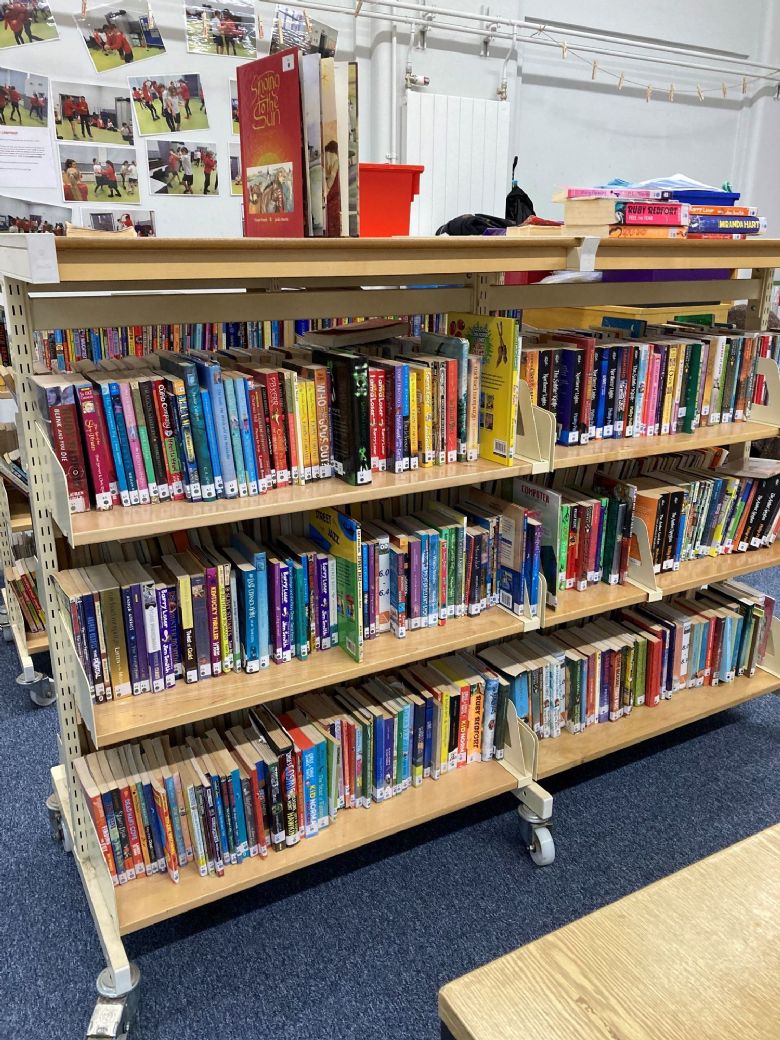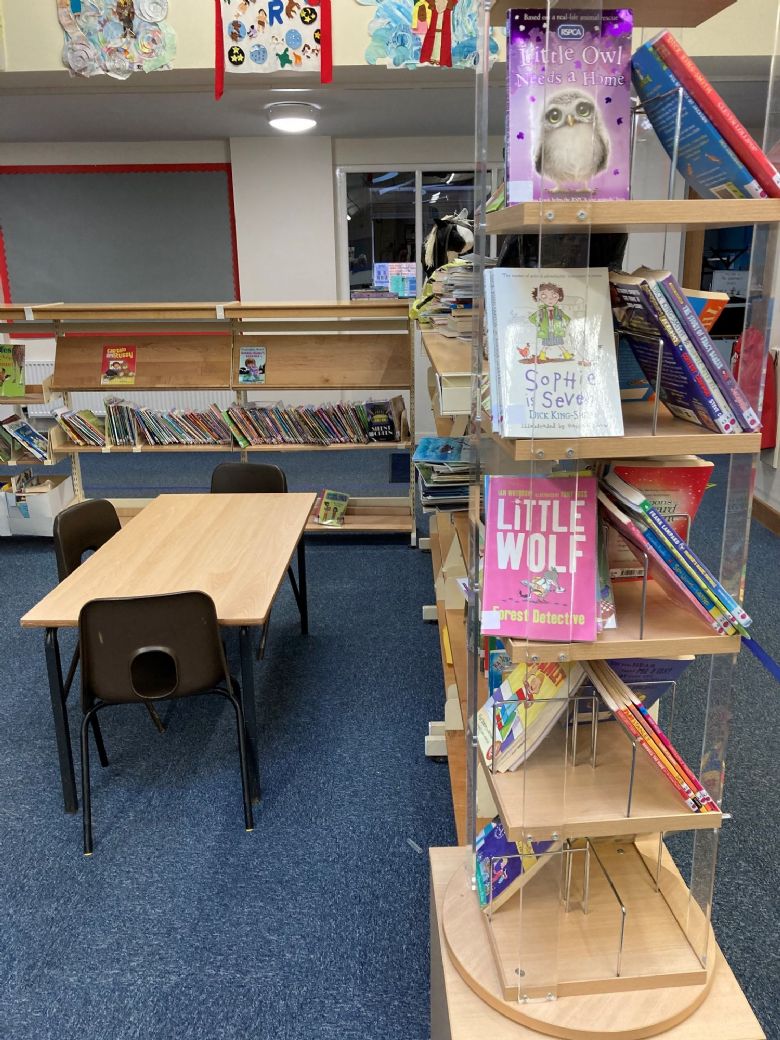 All classes have story time at the end of the day at least 3 x a week
Children enjoy a wide range of literature during English sessions
Children will read in groups, individually or 1:1
Accelerated Reader is used in Key Stage 2 which motivates and excites pupils
Accelerated Reader is used in Key Stage One when children have completed the RWInc. program
Author Visits
Reading Cafes
Special Guests