Rt. Hon Mel Stride MP
On Friday 4th October we had a visit from Mel Stride who is the Member of Parliament for Crediton. Mr Stride told us all about his role as an MP and what he thinks makes Crediton a great place to live.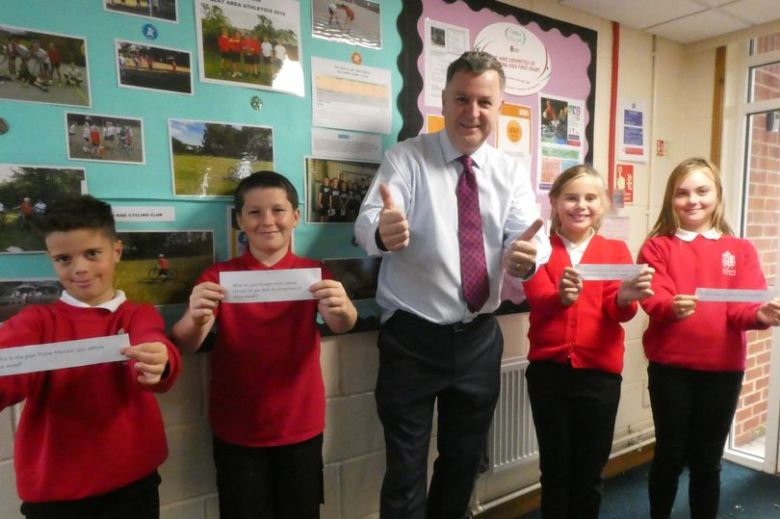 Speaking after the assembly Mr Stride said: "It was good to be back at Hayward's and, as ever, I was impressed with how well behaved the pupils were and how engaged they were with this wonderful topic that celebrates our local community and hopefully makes the children feel even more part of it..."