School Council
Mission Statement 2019-2020
Our School Council work together as a group to make the school a safe and fun place for all, help others and plan exciting events. We will work with each other and the other councils in school to help make a difference by sharing ideas, listening to each other and being kind.
We aim to be Hayward's Heroes, setting a good example by respecting everybody's right to be safe, strong and free.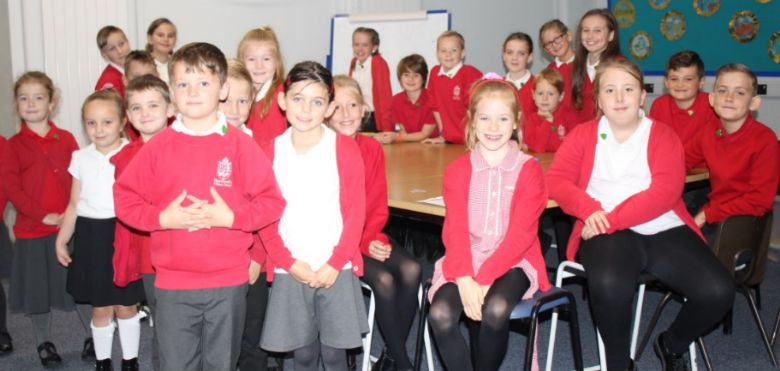 BEING IN SCHOOL COUNCIL
"I'm happy to be a School Councillor because I want to make every child happy in their class."
"I'm happy to be a school councillor because I can help our school be an even better place for all of us to be!"
Some examples of work recently completed by the School Council are:
Managing the School Ambassador Programme for Year 6 children.
Arranging a range of charity events.
Having an important role in interviewing potential members of staff
Liaising with Governors about how to improve the school
Supporting positive playtimes with the Golden Tickets
Interviewing potential staff for the school
Supporting the design of the playground
Working with the PTA to provide things for classes
Developing the Behaviour Charter for school.
undefined
There are no items in this Photo Gallery