Share a Story!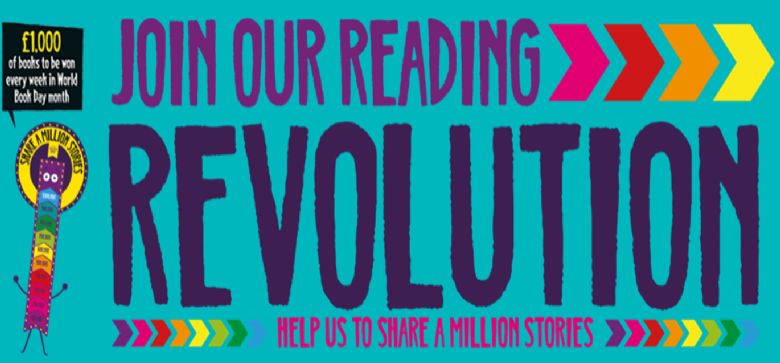 "SHARE A STORY" – 27TH February to 27th March
This year, Hayward's is participating in the national campaign to get the country sharing stories from breakfast to bed time. They need OUR help to SHARE A MILLION STORIES during World Book Day month.
https://www.worldbookday.com/share-a-million-stories/
From the World Book Day website:
Our mission for 2020 is to invite everyone nationwide to Share A Million Stories and spread the love of books and reading for pleasure, both in school and at home.
It's a campaign to help change children's lives and make story sharing a habit of a lifetime – we're encouraging the nation to help us share and record online over a million stories throughout World Book Day month.
Sharing a story is being read to or reading with an adult, sibling, friend – or pet for a minimum of 10 minutes. Ideally, this takes place at any time throughout the day, from breakfast till bedtime – at the breakfast table, on the bus, in the bath, or in bed.
At Hayward's, we invite your children (and families) to participate in the event in any of the following ways:
Share stories in as many places as you can with your family and friends
Share a story for 10 minutes a day with a toy, a pet, a family member or a friend
Take photos of sharing stories and bring them into school for our "Share a Story" display in the library
Come and join us on World Book Day – 5th March - for our Whole School Reading Café in the morning
On Thursday, your child will bring home a Share A Story Reading Record – this is for them to keep at home until Friday 27th March (last day of term). Anytime your child shares a story, they can colour a block on their sheet.
ALL reading (for a minimum of 10 minutes) counts towards a story share, from picture books to paperbacks, comics to magazines, graphic novels, e-Books and audiobooks.