Welcome Martin!
What would you do if an alien turned up in your school?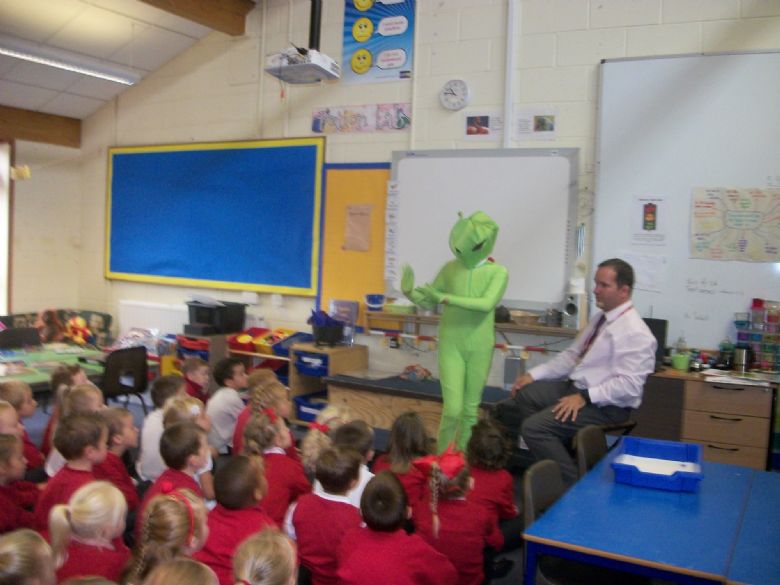 At Hayward's, we had a visit from Martin from the book by June Counsel, 'But Martin!'
He helped us with our learning, classroom agreements and even gave us a theme for our Christmas play - 'Christmas with the aliens.'
We do hope he enjoyed his time here!