Year 6
Chao velamen amplexantur lapides!
Welcome to the Year 6 section of the Hayward's Primary School website. You will find news and details of all the amazing learning that takes place in the upper reaches of the school.
Year 6 is taught by Miss Down and Miss Truran and is based in two brand new, state of the art classrooms at the very end of the school. These classrooms have fantastic views of the playground and field due to their floor to ceiling windows, and brand new touch screen monitors. Together with 'The Hub' it is a fabulous area for Upper Key Stage Two to really stretch their learning legs and develop both academically and socially.
So far this year we have experienced a range of interactive learning opportunities such as:
A trip to play with science at Bristol University chemistry department
A visit from Geoff Fox, our local storyteller
A trip to Cobbaton Combat Collection to get a better understanding of life in WW2
Having experienced all this and more, the children can expect a plethora of further fun activities and enrichment. Watch this space!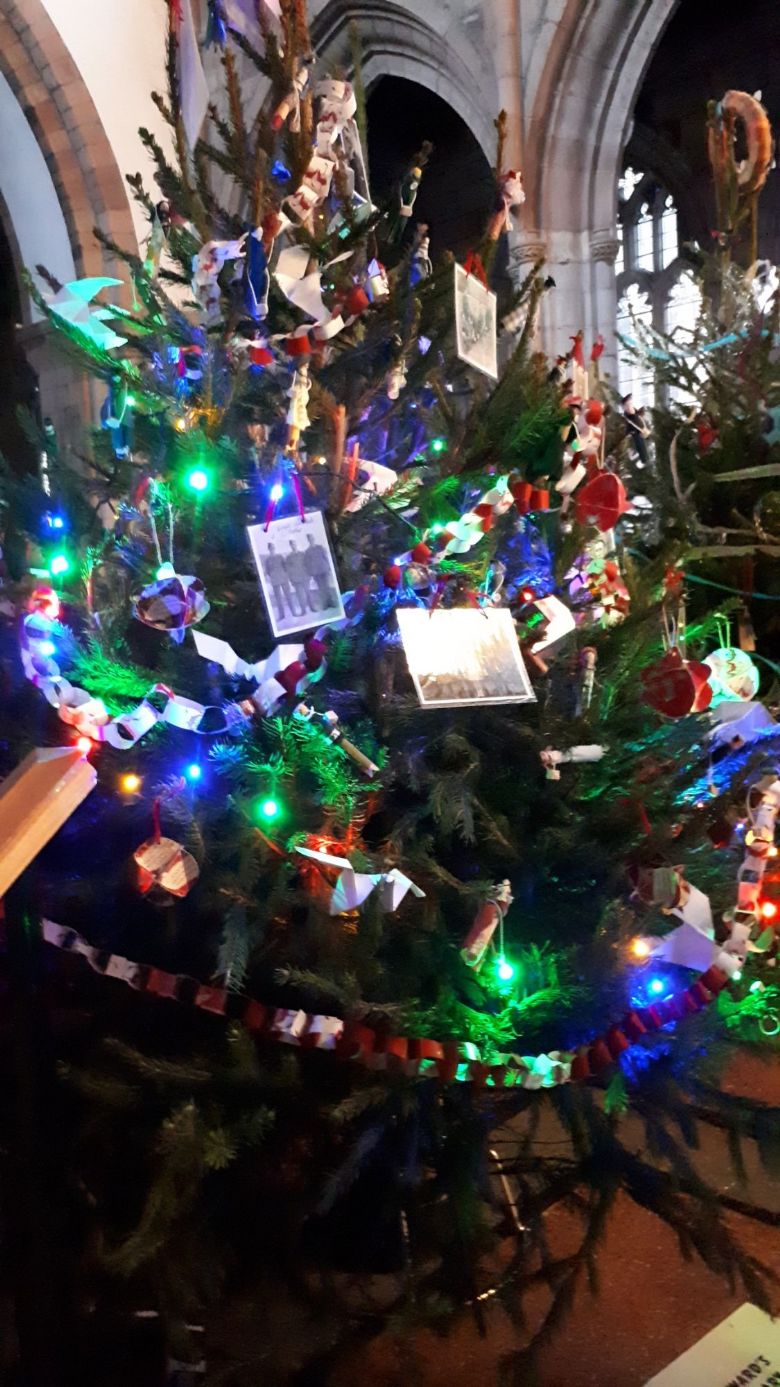 Our 1940s-themed Christmas tree at Crediton Christmas Tree Festival 2019